...

plugy

LINK

ezy...

DoctorG

LINK

USA...

DoctorG

LINK

M3 BMW mod with ChiLLi...

chilli

LINK

Some mods i had back i...

ZheMafo

LINK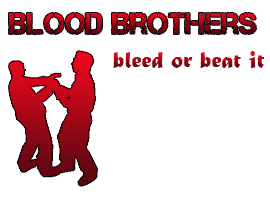 Intro
On the 23rd of October 2007 a clan was made by Turkey, YeraY, rcp and estroe.
The clan got called Blood Brothers.
From it's beginning, the 4 made a couple of things before publicly launching it.
Member got recruited, forum got made, server being constructed.
After having some trouble, clan is getting launched.